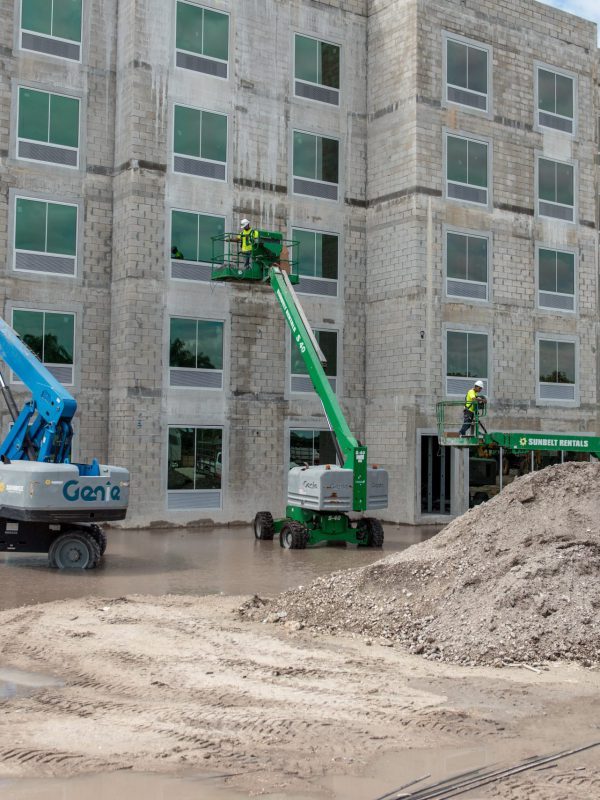 Champion Glass, an Industry Veteran…
Champion Glass is an Industry Leader in Glass and Aluminum Fabrication. Located in Fort Lauderdale, Florida. We offer full lines of glass products and manufacture 1" Insulated, Hurricane Resistant, Blast Resistant & Non-Impact aluminum Storefront Systems. Our expertise encompasses customized, pre-glazed (fully assembled) window systems.
We are licensed, bonded and insured. Champion Glass complies with local building codes, product approval guidelines & provides all the necessary items for permits. Work we have performed, but are not limited to : Hotels, Condos, Apartment Complexes, Office/Retail Buildings & Public Institutions. Some of our larger projects completed in previous years were: a 12-Story Renaissance Hotel, numerous 4-story Hampton Inns, a 9-story Marriot Residence Inn, a 7-story Amerisuites, a 25-storyOffice Building, the Lake Worth Police & Fire Station & the Tennis center for the City of Fort Lauderdale.
Champion Glass, Inc. was founded in 1994 by Industry Veteran Chris Gorman & serves the U.S., Honolulu & the Caribbean. We can ship virtually anywhere!
As President & CEO of Champion Glass, Chris Gorman overseas all aspects of planning, design and project management for the installation of impact aluminum storefronts, curtain walls, French/patio doors & operable windows for hotels, condos, apartment complexes, office/retail buildings & public institutions. In addition, Mr. Gorman also provides consulting services for architects, developers and contractors.
Since Champion Glass' inception two decades ago, South Florida has become home to some of its most well-known projects, including : Hampton Hotels, Renaissance Hotels, Marriot Residence Hotels, Amerisuites Hotels, Comfort Inns & Winn Gate Hotels, multiple Walgreens & CVS locations, Royal Palm Place and many Municipal projects.
Prior to founding Champion Glass, in 1994 Mr. Gorman served as Commercial Division Manager for Alan's Glass in Oakland Park, Florida. Mr. Gorman's glazing industry experience began at Apple Glass & Mirror, Inc. in Westminster, Maryland.
Over the years, an effort to increase efficiency and improve design of existing window systems prompted Mr. Gorman to design a new Impact Window & Louver System for Hotels. Mr. Gorman went on to create several other patented products for the glazing industry & other construction trades. Featured articles detailing Mr. Gorman's unique entrepreneurial capabilities, innovative design expertise & ground breaking inventions have appeared in Glass Magazine, Glass Canada US Glass & Glass Digest.
State of Florida Certified Specialty Contractor - Licence SCC131152009
Committed to Progress! We are proudly associated with these Industry Leaders